Company History
It is difficult to say when Nordisk Morris Minor Lager started. As many other companies based on a hobby it began without any special planning.
In June 1980 I bought my first Morris Minor 2-door saloon from 1961. In those days it would normally cost you to get rid of your old car and I was given some. I dismantled these Morris Minors and put the parts neatly in small cardboard boxes with the part number, and every part was easy to find from the very beginning.
In 1981 I joined Norsk (Norwegian) Morris Minor Klubb (Club), which shortly afterwards changed to Nordisk (Nordic) Morris Minor Klubb as most members came from Denmark and a smaller number from Sweden and Finland.
In those days it was difficult to buy parts for the Morris Minor in Scandinavia and I supported my club mates with used parts from my small stock and little by little I learned about the demand and bought some new parts for stock.
In 1983 I started an accounting and in 1984 the turnover reached a level forcing me to register and find a name for the business.
In 1986 I placed an advertisement in a paper especially for garages and the turnover and workload increased a lot.
In 1987 I had to sell my framing business as it was impossible to cope with the workload. The money I had for the framing business was spent on parts for the Morris Minor and soon the space I had was packed and too little.
In 1988 a new building for the store was constructed. 500 m2 + 300 m2 upstairs.
(Photo gallery)
It was my intention to be on my own, but in 1991 I had to take on an assistant and a good friend of mine joined the company. Unfortunately he had to stop after a year for health reasons.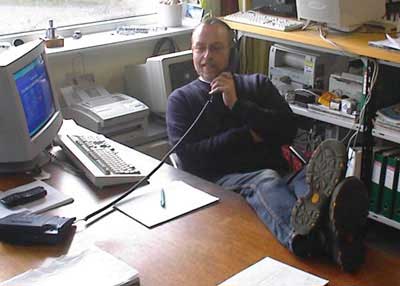 In 1993 Kurt joined.
Kurt has a background as a trained store man from a DOMI dealer (dealing with BMC cars) and he knows everything about these cars.
Old cars is his hobby also.
In 1994 a lot of Morris Minors were scrapped and the turnover started to decrease. In order to hold on to increasing turnover, we decided to add Triumph and Mini to our stock.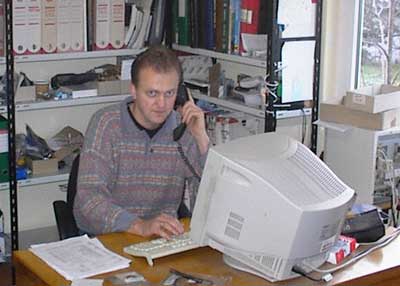 We searched for a specialist on Triumph and found John who joined in November.
John is a skilled mechanic trained at a DOMI dealer.
He is used to working on the cars we cater for today and he is also a good store man.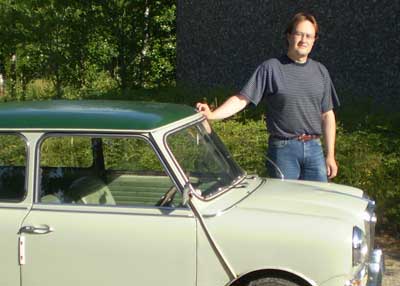 In September 2005 Heine joined the team.
Here he is pictured with his newly acquired Wolseley.
In 2011 first Heine then John decided to leave.
Since 1994 we have built up a good stock of parts. We are often offered "new old parts" from our customers who earlier were DOMI dealers. Therefore we keep many rare parts in stock and we are able to offer you a good service.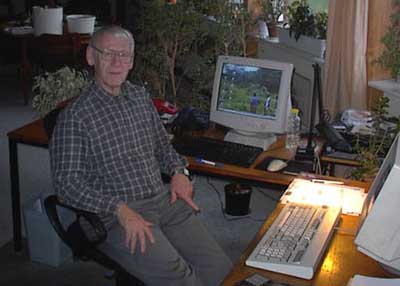 Anton Kamp Nielsen